FCN Training Academy, a leading provider of financial education and training, is proud to announce its highly anticipated event on financial planning and passive income. The event, featuring esteemed speaker Vijay Kanpariya, Founder of FCN Training Academy, along with renowned business coach Yogesh Patil and tax & insurance consultant Chetan Prajapati, took place on May 26th, 2023, at the prestigious Master Chef Restaurant in Surat.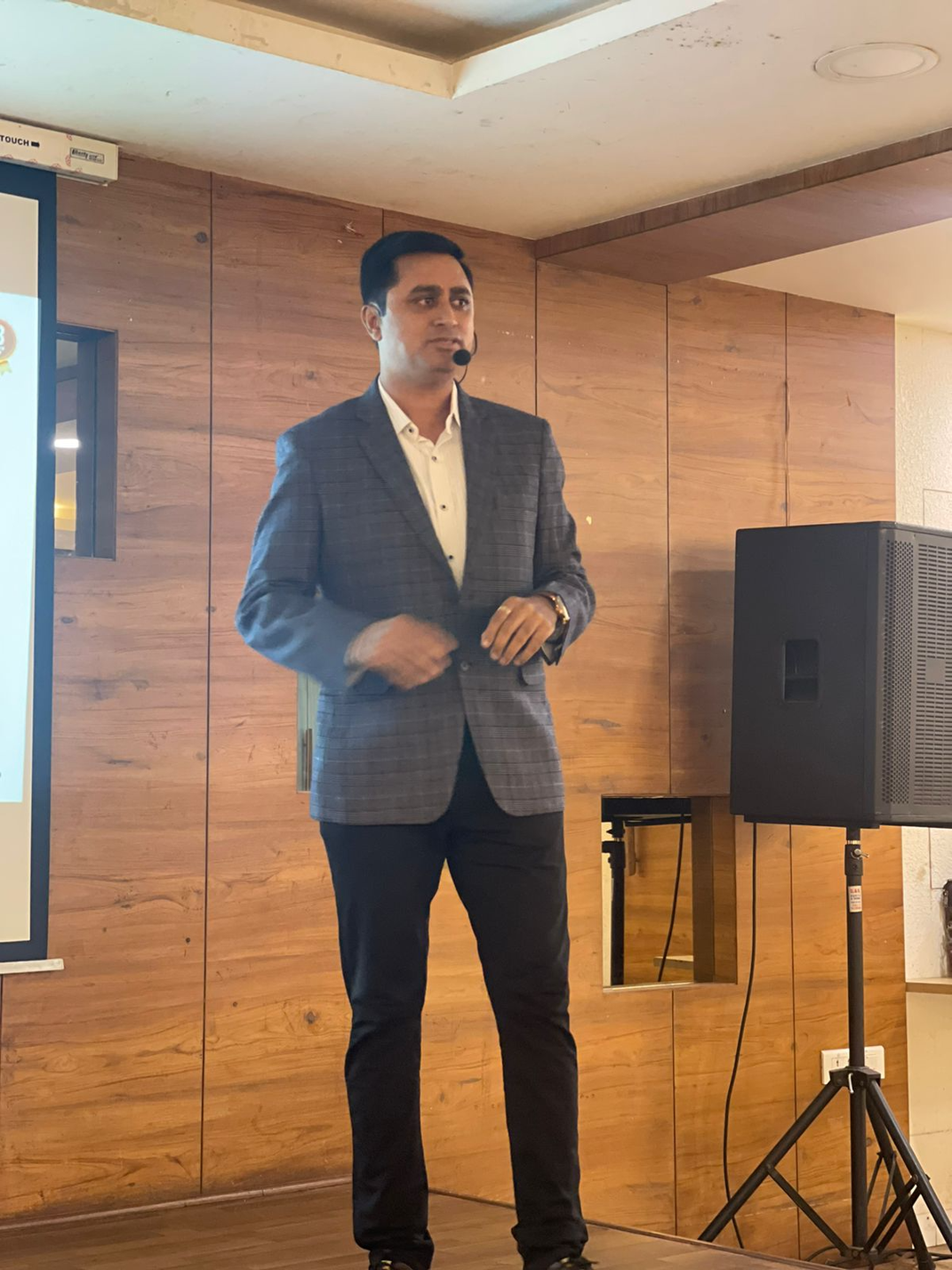 With financial literacy becoming increasingly important in today's fast-paced world, FCN Training Academy aims to empower individuals with the knowledge and tools needed to achieve financial freedom. The event brought together professionals, entrepreneurs, and aspiring individuals who are eager to gain valuable insights into financial planning and passive income strategies.
Vijay Kanpariya, the visionary behind FCN Training Academy, captivated the audience with his expertise and passion for financial education. As an accomplished entrepreneur and finance expert, Kanpariya has dedicated his career to helping others unlock their financial potential. He shared invaluable insights on effective financial planning techniques and the importance of developing multiple streams of passive income.
"Financial literacy is the key to unlocking a world of opportunities," said Kanpariya during his captivating speech. "By understanding the principles of financial planning and passive income, individuals can pave the way for a secure and prosperous future."
Yogesh Patil, a renowned business coach, complemented Kanpariya's presentation with his extensive knowledge in entrepreneurship and wealth creation. Patil emphasized the importance of adopting a strategic mindset and identifying lucrative business opportunities.
"Passive income is the foundation of long-term wealth creation," Patil highlighted. "By building scalable and sustainable business models, individuals can create passive income streams that generate wealth even while they sleep."
Chetan Prajapati, a respected tax and insurance consultant, shed light on the role of taxation and insurance in financial planning. Prajapati stressed the significance of understanding the tax implications of various investments and the importance of safeguarding one's assets through adequate insurance coverage.
The event attendees were treated to an immersive experience, gaining practical knowledge through interactive workshops and case studies. Participants were encouraged to actively engage with the speakers and fellow attendees, fostering a collaborative environment for learning and networking.
The event also provided a platform for like-minded individuals to connect and share their experiences. Attendees had the opportunity to network with industry experts, potentially forging valuable partnerships and mentorship opportunities.
The chosen venue, the Master Chef Restaurant, added to the overall ambiance of the event. Known for its elegance and refined dining experience, the venue set the stage for a memorable occasion.
The event's theme, "Money is a Magnet on Increasing Income," encapsulated the essence of the day. It emphasized the power of financial knowledge and the potential for exponential growth when individuals make informed decisions regarding their income and investments.
FCN Training Academy's event on financial planning and passive income has undoubtedly left a lasting impact on all attendees. Through the expertise and guidance of Vijay Kanpariya, Yogesh Patil, and Chetan Prajapati, individuals gained a deeper understanding of financial planning, passive income strategies, and the importance of making smart financial decisions.
About FCN Training Academy:
FCN Training Academy is a leading provider of financial education and training, committed to empowering individuals with the knowledge and skills necessary for financial success. With a mission to promote financial literacy and create a community of financially independent individuals, FCN Training Academy offers a wide range of educational programs, workshops, and coaching services